About Button Family Practice, P.C.
Dr. Button and his professional medical staff are here to serve you and your family's medical needs. Dr. Marcus Button and Jennifer Button, PA-C started the practice with a simple goal, to provide patient-centered care for Canon City and surrounding communities. Our start on 5th Street in 2001 was motivated by a prayerfully led vision to meet the needs of patients – friends and neighbors – in an area that expressed a need for another physician and associated providers. We've grown into our current location on 9th Street with the same values that guided us from the start – concern for excellence in partnering with our patients for their best health!
Today, Button Family Practice, P.C. strives to maintain a staff of committed medical professionals who are on a mission to take care of you and your loved ones. We stand by our practice as a team that you can trust with your health care needs.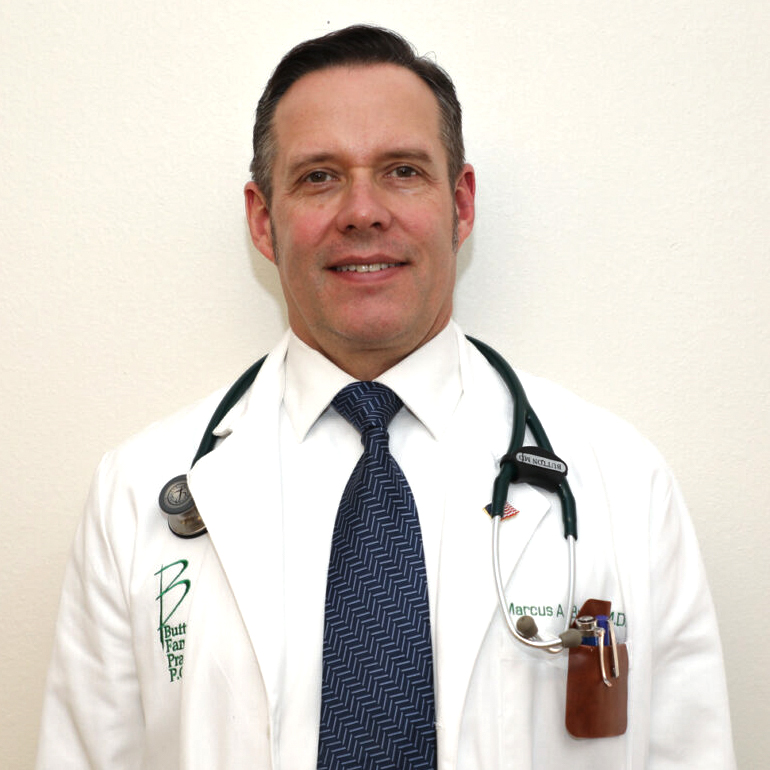 The Button Family Practice P.C. Family